Just keep the rolling with the punches and we'll all be back dancing in no time everyone.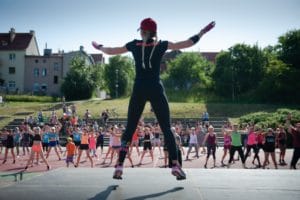 Following our Government's most recent guidelines we must continue to temporarily suspend our group courses until we return to level 2 everyone. You can always find our latest updates here on www.justdance.ie and on our Facebook page: @JustDanceDublin.
We are very humbled by your patience and we can say that it is this that enables us to return as we were before. Our future has never been more tied to the phrase "The Show must go on!" so thank you for hanging around until we get going again.
In the meantime we'll keep working away in the background on some new course content for you and you should keep dancing too whether it's in your Kitchen, Back Garden or whilst brushing your teeth ! Don't forget to take a look our Youtube channel "Just Dance and Fitness" which you can also find by copying this link into your browser:
https://www.youtube.com/channel/UCYEXJKZ6GZ20io6u_QrPskw
Stay Safe everyone and we'll see you again soon.
The Team, Just Dance and Fitness.